As sweatsuits have become one of our must-have fashion accessories, let's have a look at some of the hottest trends right now as well as stylish ways to wear them.
Activewear can be worn almost everywhere these days and long are gone the days where you could wear your sweatsuit just to the gym or for jogging. Combined with other types of clothes, sweatsuits are suitable for most everyday activities and you can easily make them look super cool and fashionable by following our styling tips below.
Once we think about sweatsuits, one of the most common types of shoes that we associate with them are sneakers. Make sure you always have a couple of different styles and colours in your closet, so you can mix and match them with your sweatsuits. Creating a complete, colour-coordinated look is one of the most common rules of fashionable look.
For an effortless and comfortable look, choose a sweatsuit with a hoodie and were it together or separately – depending on the occasion. For example, you can wear your hoodie with skinny jeans or shorts one day and opt for a T-shirt and joggers the other day. With various shorts/pants and T-shirts, you can quickly create a versatile and fun wardrobe for all days of the week using just one sweatsuit.
When it comes to a colour palette, we recommend going for classic colours such as grey, black, and dark blue, as well as having some pastel shades, earth colours such as browns and greens, and last but not least – a selection of bright, vivid colours.
Wholesale sweatsuits available at Feelingirldress website will surely meet the expectations of even the most demanding fashionistas. This season we recommend crop hoodies and oversized tops as they are one of the hottest activewear trends for 2021.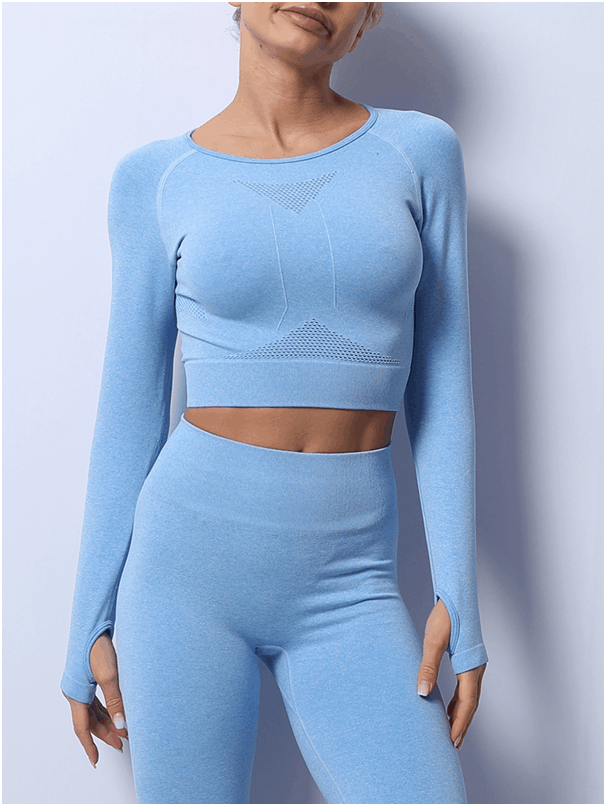 Have a look at some of our favourite looks below:
When it comes to styling your sweatsuit (for those times when you want to use it outside your gym), remember that sometimes less is more and activewear, in general, doesn't need a lot of accessories. Wear your sweatsuit
with a stylish baseball cap, oversized sunglasses, loop earrings or a crossbody bag. If you are wearing a colourful sweatsuit, tone down other elements of your outfit. And the opposite applies as well: if you choose to wear dark colours, brighten up your look with happy, eye-catching bag or sunglasses.
Remember that fashion should always be fun and be open to experimenting with your look trying various new ideas every day. Some sectors of fashion, such as activewear, for example, are meant to look cool and relaxed, so don't think too much about your look and rather be spontaneous in your fashion choices.
Bright funky patterns, bold colours, statement sleeves, oversized cut, unusual jewellery, cool baseball caps, backpacks, and fashionable sneakers are all part of this trend. Wear your sweatsuit in style and get more inspiration for reading feelingirldress reviews!