HOW TO WEAR A VARSITY JACKET?
Men's varsity jackets have become so popular though-out the years, to the point they even have their own style tribes. Here are a few to hopefully get you on the varsity bandwagon and find one that suits you.
Preppy Mens Letterman Jacket Look
Got team spirit? Even if you don't, the preppy look is a classic option for styling varsity jackets as it plays on their origins in US colleges. How preppy you decide to go is up to you but here are the best letterman designs for the look. Go for a jacket that plays up the varsity jackets unique points; the leather sleeves, contrasting cuffs, collar and waistband, and, of course, choose one with a letter. Stick with the classic cotton body and avoid monotone jackets. Instead, try a bright colour that's more reminiscent of college colours and will stand out against the white leather sleeves.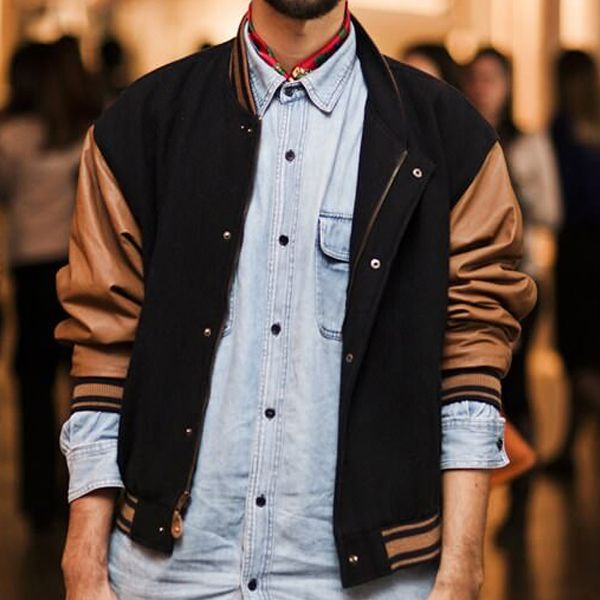 Complete the look with a pair of classic chinos, or if you're really feeling preppy, why not try a coloured or patterned trouser. This is easiest to pair with a navy varsity jacket because the navy's a very tonal colour. If you go with brightly coloured trousers choose a simple subtle top; a white shirt will keep the look crisp and preppy. Polos and plaid shirts will help you get the preppy look, plus you can layer up in winter with a thick woollen cardigan.
Sporty Varsity Jacket Look
The sporty look is what the varsity jacket does best; it's a great and very easy way to add a sporty, yet casual vibe to your outfit. A classic varsity jacket with all the key elements is one of the most wanted varsity jackets available. With a strong silhouette and choice of two colours, this jacket works well even if you don't play any sports! You've just now got to figure out what to wear it with.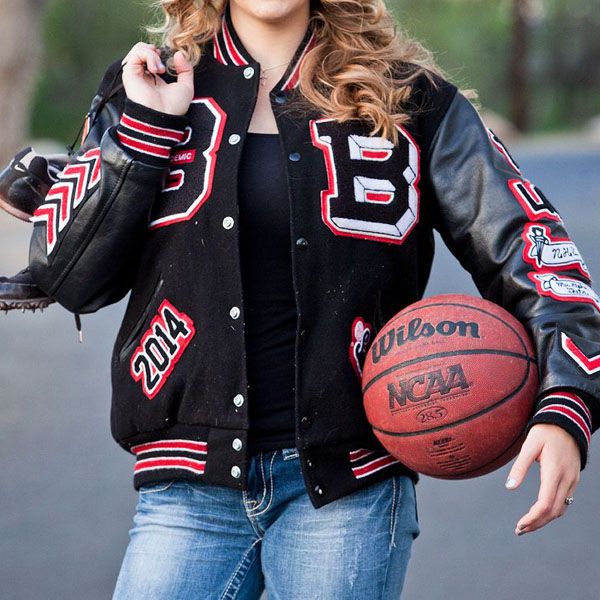 Like varsity jackets, joggers started as just sportswear but now have a firm place in men's street-style; making them the perfect combo. Joggers will keep the outfit casual and naturally have an ease about them that will make you look like you were born with style and just threw the outfit together. Dark or light joggers will work, but keep them simple and avoid bold patterns. Publish and Champion have a great selection to choose from.
To keep the look sporty, stick to basic T-shirts or wear a casual sweatshirt. If you've gone for a brightly coloured letterman, keep your top simple and go for a darker colour that will balance out against the jacket. You can wear any colour top with dark joggers, but if you're wearing light-coloured tracksuits go for a darker top or try a T-shirt with a pattern. Finish the look with some trainers or plimsolls.
Colour Matching You Varsity Jacket
Now we've looked at the two key style tribes, it's time to look at the different types of men's varsity jackets. The easiest way to look at them is in colour since there are so many different combinations on the market. Colour matching your jacket is important as the jacket usually works as the focal point to your outfit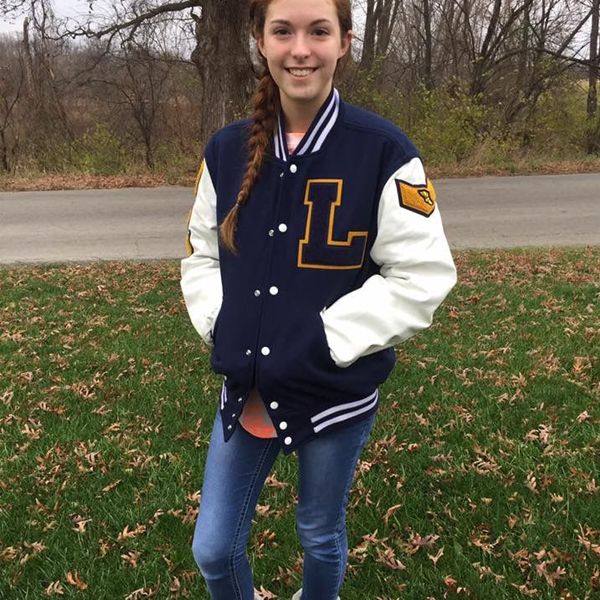 The Red and White Varsity Jacket For Men – This is probably one of the most iconic colour-ways of the varsity jacket. The red and white jacket easily blends into your wardrobe. Try wearing it with dark denim on the bottom, this means your jacket will be the statement piece.
The Blue Varsity Jacket (or Chelsea Varsity Jacket Style) – The blue varsity jacket is less common but looks great in the summer or through to spring. With this style, you can wear dark jeans or light blue jeans. Colour matching an element of your trainers will anchor the style together.
The Black Varsity Jacket – The black varsity jacket is a fashion favourite. Usually made in leather or suede for the luxury market, it is a versatile piece. Just like any black jacket you can get away with wearing it with almost anything. However, a black jacket and a dark blue jean combination is always a favourite.
The Black and Grey Varsity Jackets – Black and grey varsity jackets have been making their rounds on the blogs recently. They're an updated version of the black leather jacket and are really easy to style.
Modern Street Style
More street than sport? Lots of modern varsity jackets or letterman jackets are barely reminiscent of their sportswear predecessors and now have a more edgy urban look that can be dressed up or left casual. Here's how to get the look.