Volusion was once the premier option for businesses looking for a platform that was specifically designed to offer a lot of utility to eCommerce businesses. Then, as now, Volusion offered a lot of user friendly themes, a decent mobile application, and supported a lot of plugins. It's also been rated as fairly easy to use and offers 24/7 support to its customers.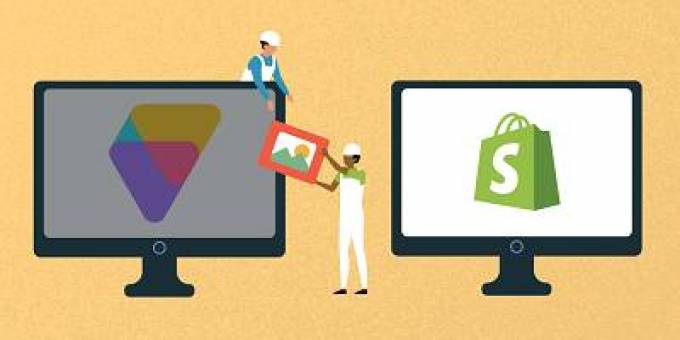 However, Volusion now faces a lot of stiff competition from newer platforms that offer a lot of out of the box functionality and solutions, and some of them have been acclaimed even more highly. From SaaS platforms like Shopify and BigCommerce to extremely customizable if not resource-demanding solutions like Magento, Volusion is no longer the only player on the block.
In addition, the recent news that Volusion was filing for bankruptcy rattled a lot of online merchants and spawned plenty of chatter that Volusion would soon be going defunct and EOL. Although Volusion has maintained that it has the resources necessary to navigate bankruptcy while still allowing its customers to continue using its resources, enough eCommerce merchants have jumped ship. Many of them no longer have the confidence they once had and are staring down a Volusion migration.
Nevertheless, migrations are intimidating processes, especially when there is so much at stake, as there is for eCommerce businesses. Migrations necessitate downtime, which is detrimental to the customer experience, as well as the handling of massive amounts of data including but not limited to customers, and account profiles and histories, product information, content and photography. When not handled properly, a migration can be a disastrous thing for an eCommerce business.
The operative phrase, however, is "when not handled properly." When a Volusion migration is handled properly, it is nothing to fear. In fact, it is something to look forward to. With so many other platforms out there that offer so much for your online business, you might as well look forward to getting onto one of them with relief.
The key to a successful migration – from Volusion or any platform – is working with a partner with a proven yet adaptable process that has handled many migrations successfully in the past. As far as migration from Volusion is concerned, the answer to your search for that partner is to work with 1DigitalⓇ Agency.
Not only does 1DigitalⓇ Agency stand on the shoulders of years of success, not to mention literally hundreds of migrations to and from eCommerce platforms including Volusion that went off with great facility and no issues, but their migration process is watertight.
1DigitalⓇ Agency's migration process accounts for all of your data, including but not limited to product images, product variants, products, categories, customer accounts and more. In addition to products and customer information, they handle all of the data stored on your website, such as content pages like blog posts. In short, they miss nothing, and in addition, they analyze it carefully before transferring it over from your Volusion store to your new online store in order to ensure that your data syncs and populates exactly where it should be on the new store.
Even with the completion of the migration, their migration services have not ended. They implement 301 redirects to all of your new URLs to ensure you lose no traffic or authority and then continue to monitor your GSC to ensure no changes occur. They also provide you with a support team after the migration to prevent any hiccups – though the length of support will vary according to the scope of the migration project.
If you're an online store owner looking to have your data migrated or even your entire store, say, from Volusion to Shopify, 1DigitalⓇ Agency's proven process will carry you through to the clear. It all starts with a call, so get in touch with them at 888-982-8269 or visit their website, 1DigitalAgency.com for more information.
Author is a freelance writer and having successful experience in writing about Internet Marketing Services. Currently he is writing about how to choose Shopify Seo and Magento Seo Company .