Getting ahead in eCommerce can be tough. With hundreds of businesses competing in your niche and ever-increasing user expectations for what constitutes a quality online shopping experience, it can be difficult to make sure your website functions correctly and looks the part, to say nothing of your marketing efforts and connecting with your audience on social media.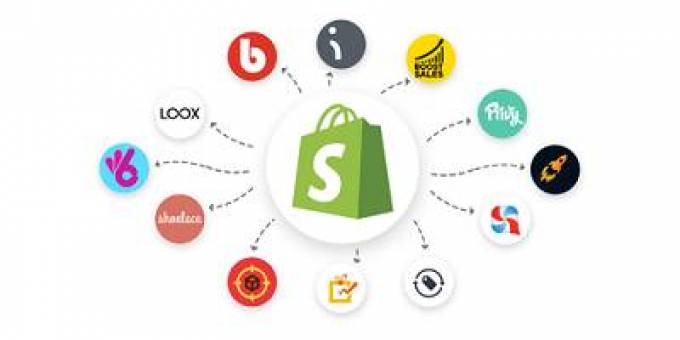 A full-service Shopify agency can help improve the look of your website, increase its functionality, and help get your name out there with a powerful digital marketing campaign. Whether you are just starting out in eCommerce or have been around for a few years and want to really take your business to a new level, you may need the help of a qualified agency to get you there.
What Kinds of Services Does a Shopify Agency Provide?
A dedicated Shopify agency can help your store prosper in a variety of ways. From sophisticated search engine optimization campaigns to custom theme development and even ongoing support, such an agency can handle just about any eCommerce-related task that needs managing.
What a true full-service Shopify agency brings to the table is confidence in your store's ability to grow and succeed. With professionals at the helm, you can be certain your business is in good hands. This is one of the most difficult aspects of running an online store, not being proficient in important areas such as web design and social media marketing. As a business owner, you would like to think that you and you alone can do it all, but the truth is that each of these areas of eCommerce require a great deal of experience and skill, so it's unlikely that you will be able to pull all of this off yourself.
Shopify may give you plenty of tools to work with that make building and launching an online store relatively easy, but that's only the beginning. You need to make sure that your website is actually providing your users with an optimal experience, and that your site is appearing high enough in the search results to get found. Plus you have to consider your paid advertising and social media efforts. And what about if you encounter a technical glitch on your website, and Shopify support can't help?
You need an agency that can jump in at a moment's notice and correct such problems. A total Shopify agency that covers all aspects of eCommerce design and development, as well as digital marketing, will be able to help grow your business. By helping your website look and feel professional, and creating powerful SEO and PPC campaigns, you can be certain that your website is truly outfitted with everything it needs in order to succeed.
A Full-Service Shopify Agency That Can Make a Difference
Tired of having a lackluster website or not ever being found in the search engines? Want your ads to convert better or need a new feature on your website? 1Digital® is the agency you need to get in touch with for your project. They know Shopify in and out, and are one of the premier Shopify Plus partners. They routinely handle massive projects, and understand exactly what it takes to help eCommerce businesses succeed.
No matter what you need for your store, 1Digital® can help you find the proper solution. From smart SEO strategies that get results, to innovative design and development solutions that truly transform Shopify websites and make best use of the platform, they can make it happen for you. Get in touch with them today by calling 888.982.8269.
Author is a freelance writer and having successful experience in writing about Internet Marketing Services. Currently he is writing about how to choose Digital Agency and Bigcommerce SEO.